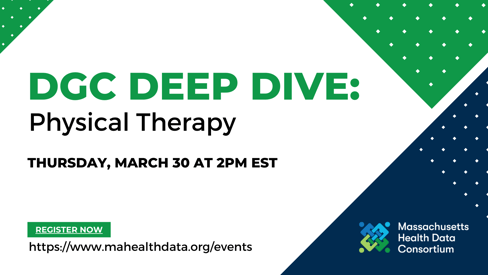 The DGC regularly holds deep dives into specific topics related to health data and interoperability. These topics will fall into two categories: 1) types of data and 2) types of care with special needs. These meetings are public and bring the community together to look at data collected, industry workflows, and improvements that could be made related to data standardization and interoperability. This meeting will focus on data collection and workflows related to physical therapy in outpatient and inpatient settings by independent clinics, large chains, and hospitals and other general acute care settings. We will look at industry activity around standardization of physical therapy data, how it gets collected, and how it is exchanged.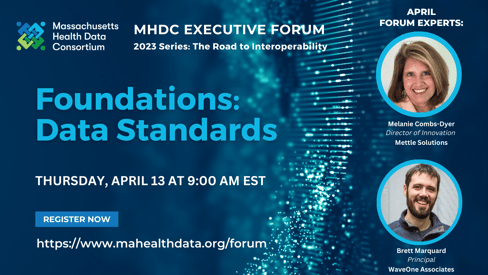 How can data be exchanged? What regulations mandate its exchange? How do industry-accepted exchange standards help promote equity and improve the patient experience? Join us for one of many member-only 2023 forum discussions. Visit our Forum page for the full-year curriculum for the Forum.
04/13/2023
9 - 10:30am EST

We continue to present Spotlight demonstrations highlighting the Lown Institute data and related use cases, focusing on different features each time. Our next demo will focus on health outcome measures within the Lown Institute data. Learn what measures and attributes go into outcome rankings and why it matters. Join us to learn more about this powerful robust health data analytics tool and the data it holds to see if it could help your organization.
Stay tuned for upcoming events...