For more than four decades, the Massachusetts Health Data Consortium (MHDC) has been the trusted and objective facilitator of health information and technology transformation in Massachusetts and across the country. With our merger with the New England Healthcare Exchange Network or NEHEN, we provide a range of health data innovations, insights, and services to over 4,000 health professionals across more than 200 organizations. Our mission is to inform and empower the individual in their health journey and reduce the burden healthcare imposes on patients and their families, providers, and payers. We realize this mission by assisting health organizations in navigating regulations, sharing health data securely and effectively, and reducing the burden and cost of inefficiency.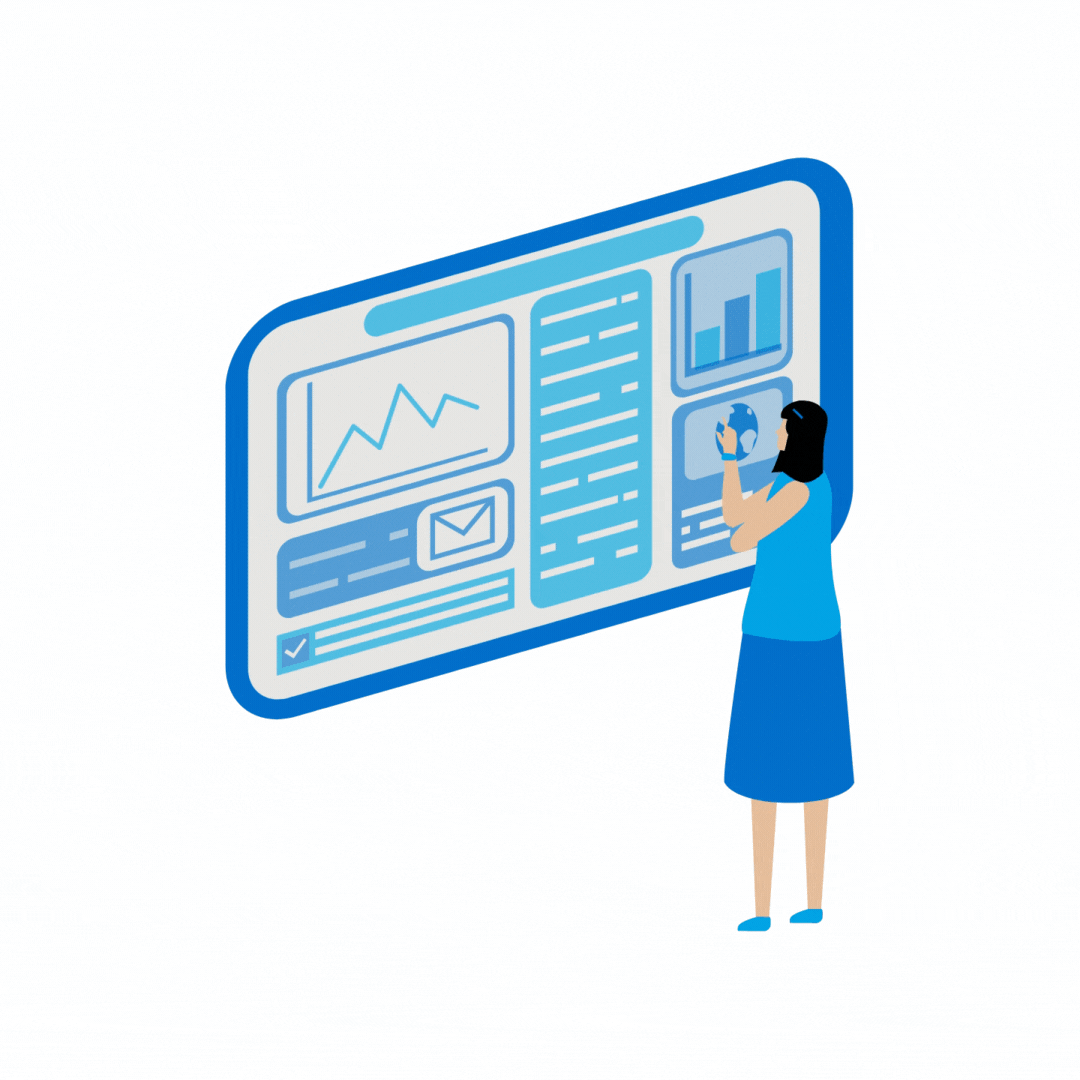 MHDC Membership
Exclusive Insights. Purposeful Collaboration. Empowered Consumers.
Better Health.
Membership is your opportunity to participate in collaborative innovation, learn from industry and technology leaders, understand compliance with health data regulations, and advance efforts in health equity and accessibility, data standardization, interoperability, and value.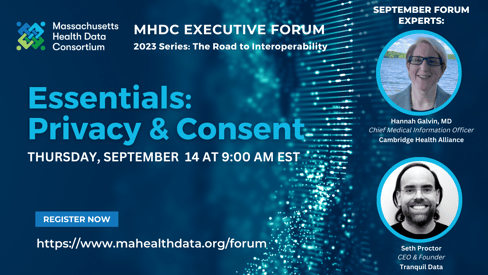 Privacy and consent are important for a good patient experience around data and interoperability. How can we protect against data loss or misuse? How can we collect and enforce patient sharing preferences using consents? How do you collect and share sensitive health data that patients might be reluctant to provide?
September 14, 2023
9-10:30am EST
Online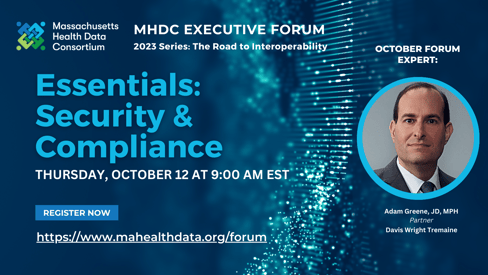 How do you ensure data being exchanged is secured and interoperable systems protected from intrusions and other bad acts? When do regulations say you can refuse to exchange data because of security concerns and how do you apply these rules within your own organizations?
October 12, 2023
9-10:30am EST
Online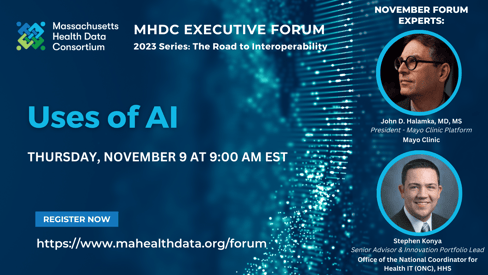 What are illustrative applications of artificial intelligence, machine learning, and automation? How does interoperability advance the effectiveness of artificial intelligence in healthcare, especially with respect to health equity and the patient experience?
November 9, 2023
9-10:30am EST
Online
Stay tuned for upcoming events...
Subscribe to have the MHDC newsletter delivered straight to your inbox!